Dr Wendy E Harrison – Executive Director
Wendy trained and practised as a vet, holds a PhD in clinical pharmacology and previously worked with NGOs who donated livestock to low income countries.
Wendy is skilled in comparative medicine and working across sectors. She has extensive managerial experience and has led the way in shaping the SCI into what it is today.
Wendy loves to travel with her family and experiencing new cultures. She also has a keen interest in psychology and organisational development.
Dr Fiona Fleming – Head of Monitoring, Evaluation and Operational Research
Fiona is an epidemiologist with a strong background in the control of infectious diseases. With over 16 years' experience of working in Africa, she has been with the SCI since 2005 facilitating the delivery of millions of treatments. Prior to her time with the SCI, Fiona lived and worked in Uganda for four years managing a Community Resource Programme for Restless Development, which focused on bottom-up sustainable health and agricultural activities in rural populations.
Fiona is now the lead in directing the design, planning and implementation of monitoring and evaluation activities across all the SCI programme areas. This involves the monitoring of programme impact, process, and performance, in addition to economic and social impacts, to ensure that the organisation's objectives are being achieved. She is additionally involved in multi-disciplinary operational research which focuses on identifying efficiencies, cost-effectiveness, and the accessibility and acceptability of current NTD control programmes in Africa.
Dr Lynsey Blair – Head of Programmes
Lynsey has worked in the field of schistosomiasis control for nearly 20 years, initially in innovative research to control transmission of disease for her DPhil at the University of Oxford before moving to programme management within SCI. With her extensive experience in multi-country settings, Lynsey leads the Programmes Team working across distinct geographical and political environments to maintain programme efficacy and impact and promote integrity and sustainability.
When not travelling, Lynsey loves attending live sport events from motorbike road racing to test match cricket but is usually found on the side of a rugby pitch cheering on her sons.
Najwa Al Abdallah - Head of Finance and Operations
Najwa has 19 years of senior management experience of international NGOs around the world. She has previously worked as an operations excellence practitioner and strategic planner, has experience in organisational development and assessment of NGOs, and is an associate member of the ACFE.
Najwa is a blogger, producing content that helps humanitarian and development organisations reduce corruption and fraud, and loves to express her writing skills in the form of poetry.
Yael Velleman - Head of Partnerships
Before joining us, Yael spent 10 years at WaterAid, mostly as a Senior Policy Analyst focused on health and hygiene, developing the organisation's programme and policy approaches on water, sanitation and hygiene (WASH) and health. In addition to supporting all country programmes, she has substantive experience working in Nicaragua, Nepal and Uganda. More recently, she was based at the World Health Organization to support its work on WASH and Neglected Tropical Diseases. Yael has a BA in International Development from the University of East Anglia and a Master's degree in Health Policy, Planning and Financing from the London School of Hygiene and Tropical Medicine.
In her spare time, Yael is hard at work moulding, throwing, decorating and glazing her own ceramics.
Alan Hunt – Accounts Manager
Alan is a Chartered Accountant and Treasurer who has many years of expertise working in financial services, making the transition into the not-for-profit sector two years ago. Alan's journey into the not-for-profit sector began with working as a Financial Controller for Goal Global in both the Ukraine and Iraq. He brings a vast array of skills to his role, including financial analysis, budgeting, building strong working relationships with partners and grant management.
Emma I. Lyngedal - Operational Excellence Manager
Emma has experience working for non-profits in international development, start-ups and has worked as a consultant in the private sector on improving systems and developing projects.
She's acquired many skills over the years, working with improving strategic business development, managing various projects in many sectors and strategic network building to enhance business operation.
Emma is always aspiring to make change in the world and her interests include water sanitation and climate change.
Marie-Aimee Sandrine – Finance Associate
Marie-Aimee has a BSc in Financial Computing and a Master's degree in Financial Risk Management. She's previously worked in the NHS as a ward administrator, working closely with data analysis and also worked as a finance assistant at the University of Arts London.
She is responsible for financial reporting and budget monitoring for all our projects and she works closely with in-country accountants and programme managers to gather and consolidate monthly financial reports on the programme spending.
Marie-Aimee has a keen interest in motor racing, especially Formula 1 and enjoys travelling the world with her family.
Paula Pinto Araya – Grants, Reporting and Contracting Manager
Paula is a Chilean qualified lawyer with a diploma in business administration and a Master's degree in Social Enterprises from Goldsmiths University of London. She has diverse experience in the private and NGO sectors.
Paula is skilled in account management, having managed 30 different charitable accounts, supporting them with their grant's administration and finance. She has a background working in the legal sector and is skilled in strategic planning in diverse industries, including shipping, insurance and NGOs.
Paula likes to cook, enjoys a good book and loves travelling the globe.
monitoring, evaluation and research
Alexandra Carlin – MER Officer
Alexandra completed her Master's degree and BSc in Zoology at the University of Lincoln, specialising in large-scale data analysis of sexual selection, specifically Homosexuality in Primates. Alexandra has also previously volunteered with Raleigh International, implementing educational programmes in Nicaragua and assessing the selection process of volunteers. Alexandra has travelled around Latin America, where she participated in field work and taught English, gaining cultural experience first-hand.
Alexandra brings a high level of organisation due to having previously worked in the field and rural communities where it was essential to manage operational processes and brings accuracy to data analysis through her extensive studies.
Alexandra is a creative individual and enjoys reading, learning new languages and travelling.
Dr Annalan Navaratnam - MER Advisor: Field Operations
Annalan was previously a Gastroenterology and General Internal Medicine registrar. He holds MBBS and BSc degrees from Imperial College London, a post graduate Diploma in Tropical Medicine and Hygiene and is a Member of the Royal College of Physicians. Annalan has extensive experience in medical education and clinical research and is regularly invited to speak at international conferences.
Annalan is involved in fieldwork, aiding teams with developing training materials, whilst monitoring and prioritising all coverage surveys. He also has a keen interest in research, where he evolves ideas to produce robust investigations.
A keen rugby fan and a previous player for Imperial College London, Annalan also enjoys hanging off rocks and testing his physical strength. He also spends his downtime utilising his culinary skills to cook up a masterpiece.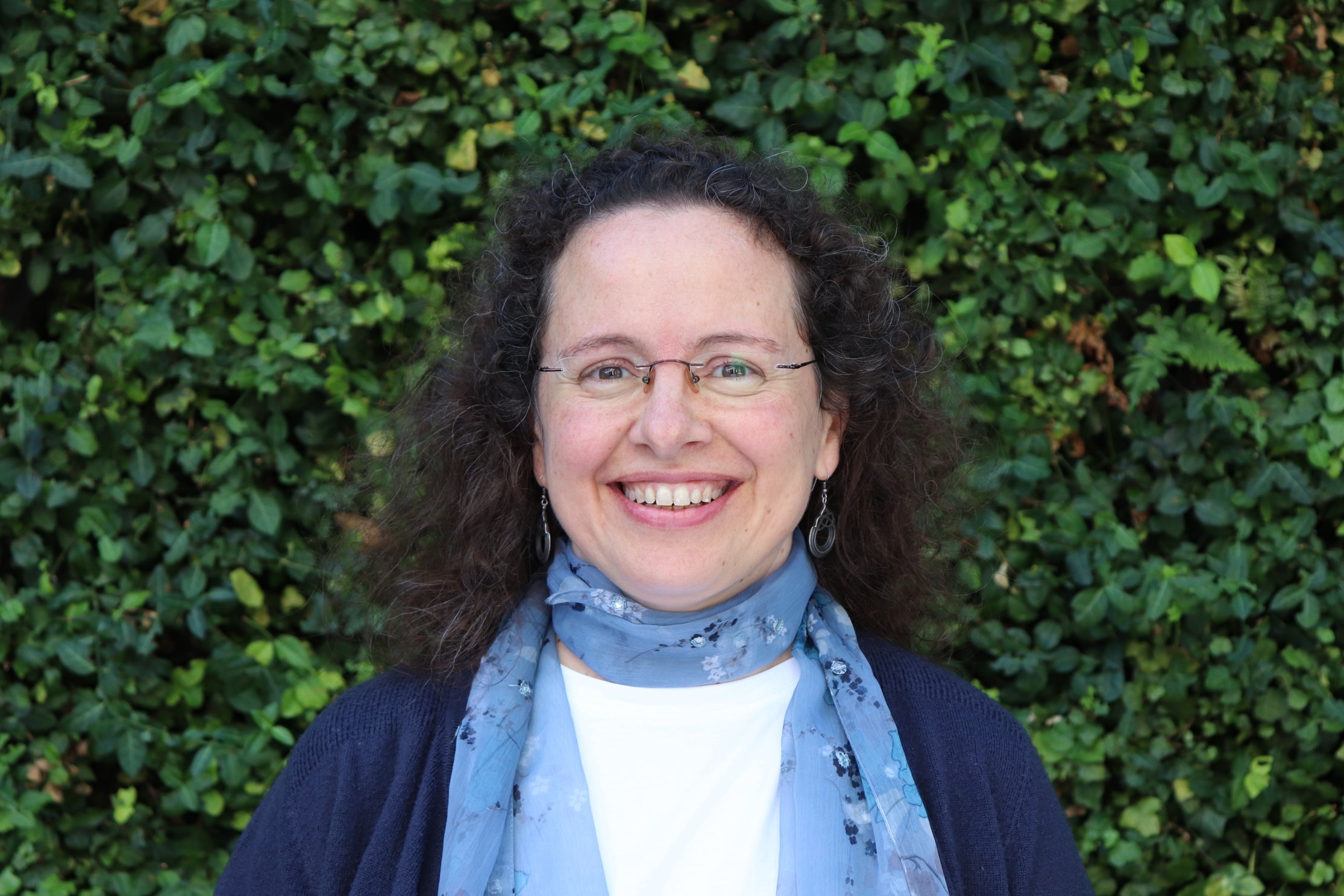 Dr Beatriz Calvo Urbano – Biostatistician
Before starting at the SCI, Beatriz had worked as a Senior Ecologist and Data Analyst at Physalia Limited. Beatriz has extensive expertise in biology, statistics and ecology which she makes excellent use of in her work with us.
Beatriz obtained her first degree in Biology from the Univerisdad Complutense of Madrid specialising in Zoology, and obtained a PhD in Marine Biology at Queen Mary College, University of London.
Beatriz has a keen interest in photography and can be found snapping photos all over the world.
Dr Carlos A Torres Vitolas – Social Scientist
Carlos holds a PhD in Sociology and MSc in Social Research Methods from the London School of Economics and Political Science. His expertise lies at the interface between rural development and public health. He has conducted research regarding the links between community forest management, food security, and quality of life in South America and Africa.

At the SCI, Carlos examines socio-cultural determinants affecting uptake of treatment among rural communities in Sub-Saharan Africa. He also leads the development of monitoring approaches to oversee community-based sensitization activities and of behavioural-change strategies to improve treatment uptake.
Carlos offers a wealth of knowledge in social research methods. In addition to large scale health & demographic as well as socio-economic surveys, he has implemented focus groups and interviews, participatory methodologies (e.g., seasonal calendars), and creative exercises (e.g., children's drawings) with a variety of audiences, from indigenous populations to policy-makers.
Mario Gronert – Biostatistician
Mario was a Statistics Fellow of the Overseas Development Institute in the statistical offices of Liberia and Ethiopia. He is a skilled Statistician, programmer and has survey field experience.
As a German and Spanish citizen Mario enjoys learning about different customs and conventions as well as working across cultures. Mario is a keen sports fan, from canoe to cycling. In his free time, he enjoys reading, the cinema, and discovering the English countryside on a hike. His picnic sandwiches are a wanderer's delight.
Neerav A Dhanani – Senior Biostatistician
Neerav previously worked as a Chartered Accountant with experience in audit, financial management and business systems consultancy. He also holds a Master's degree in Statistics.
Neerav's skills include statistics, programming, Geographic Information Systems and data collection methods.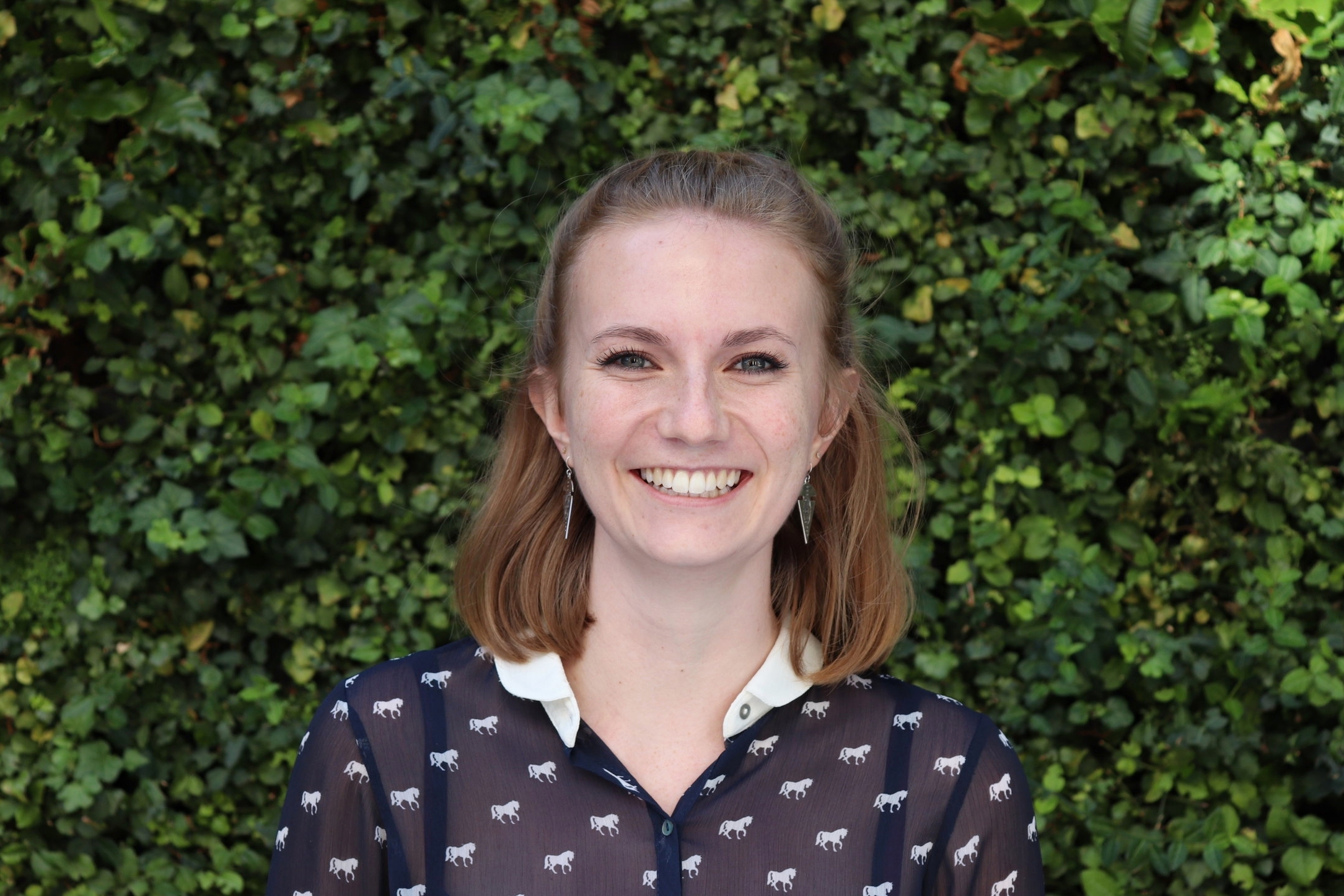 Ashley Preston – Programme Officer
Ashley joins us with an MSc in Control of Infectious Diseases from the London School of Hygiene and Tropical Medicine. Ashley has previously worked within the fundraising team for the charity Ace Africa and conducted data analysis for malaria interventions in Cambodia for the University Research Corporation.
With skills in data analysis, epidemiology and knowledge of the public health sector, she brings a wealth of talent to her role. In her spare time, Ashley laughs in the face of gravity with rock climbing.
Caroline Pensotti – Programme Advisor
Caroline is our Programme Advisor for Madagascar and Zambia. She's a registered Nurse with a Master's degree in Public Health and has previously worked in communicable disease control and surveillance, sexual and reproductive health and clinical research.
Caroline is currently also working with a dermatological project in Malawi. The project aims to provide treatment and advice in hospitals as well as health education classes in schools for under-diagnosed skin conditions. She brings a vast degree of knowledge and insight due to having spent her first 20 years living in central and southern Africa.
During her time in Africa, Caroline took part in competitive long-distance horse riding, once riding 80km in a single day.
Carolyn A Henry - Senior Programme Advisor: Sustainable Systems
As a Senior Programme Advisor for our programmes in Ethiopia and Tanzania, Carolyn has a Master's degree in Public Health from the London School of Hygiene and Tropical Medicine. She is a registered Nurse specialising in Intensive Care, Tropical medicine and sustainable development. Carolyn has worked for Medecins Sans Frontieres and Raleigh International, living all over the world including Nigeria, Tanzania, Nepal and India.
Having worked within the world's largest health employer (the NHS) as a ground level worker, lived in a variety of countries, and with her experience in Water, Sanitation and Hygiene programmes, Carolyn brings first-hand insight into supporting the development of appropriate public health programmes and the management of sustainable development strategies.
Carolyn loves to travel and enjoys discovering all that is below the surface whilst scuba diving.
Jenny Burrill – Programme Advisor
Our Programme Advisor for Malawi and Liberia, Jenny, previously worked for an international development consultancy, providing technical, advisory and programme management support to several donor-funded health projects. During this time, she supported family planning programmes in Ghana and Kenya and a health governance programme in Pakistan. She graduated with a Bachelor's degree in International and Global Studies and a Master's degree in International Public Health, both from the University of Sydney. Jenny has worked all over the world including Africa, Asia and the Pacific.
In her free time, Jenny loves to cook - she's the queen of cheese dishes.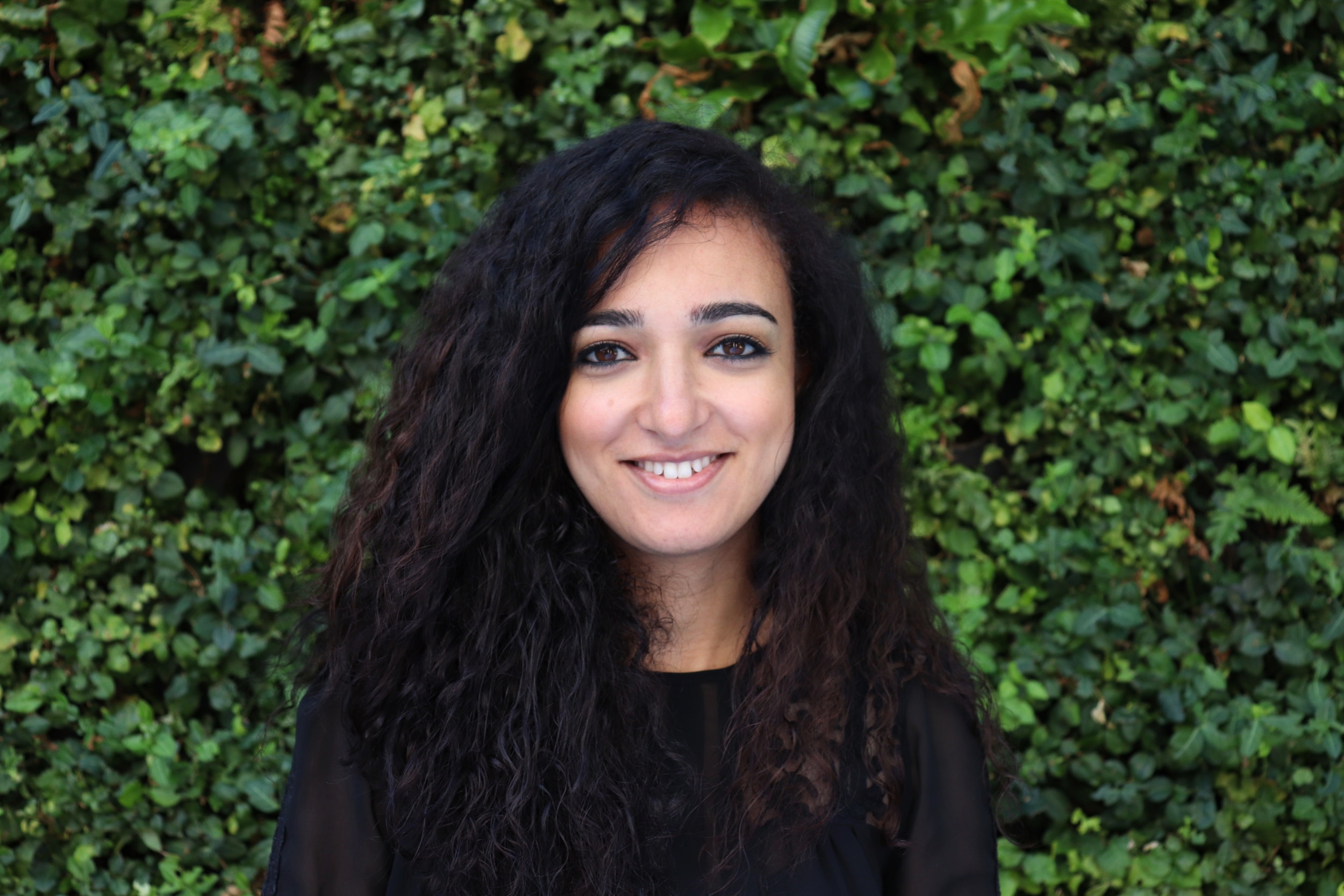 Johara Nadri – Programme Advisor
Johara is our Programme Advisor for Burundi, Cote d'Ivoire and Sudan. She has worked across the globe including as an Epidemiologist for a French Regional Health Observatory in French Guiana. Johara also brings aboard expertise in defining disease burden from her experience as manager for project Africhol.
Johara speaks Arabic and is a native French speaker and brings a wealth of knowledge in programme management of public health programmes in Africa.
You can find Johara practising her belly-dancing moves in her spare time.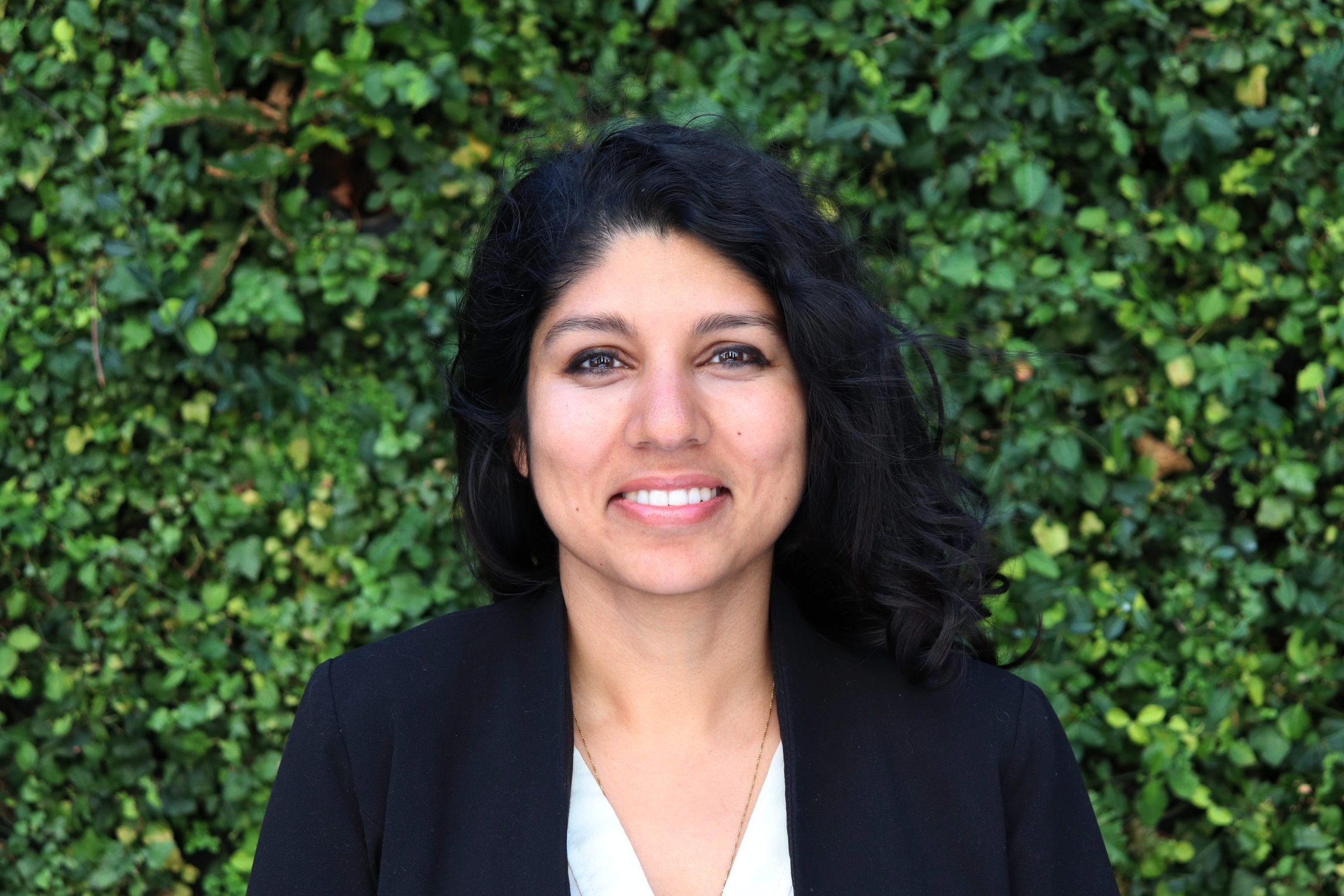 Dr Mousumi Rahman - Senior Programme Advisor: Operational Excellence
Mousumi is our Senior Programme Advisor for the Democratic Republic of Congo, Niger and Mauritania. She has previously worked as a consultant in Cambodia for the WHO (on TB and HIV) and URC (on cervical cancer). Mousumi has also worked as an epidemiologist and project manager for Pasteur Institute on dengue. Whilst living in Myanmar she was recruited by the Malaria Consortium as a survey coordinator to lead the first national malaria prevalence mapping.
With a Doctorate in Pharmaceutical Sciences from the University of Lyon and a Master's degree in Demography and Health from the London School of Hygiene and Tropical Medicine, Mousumi brings international experience from developing countries, working with different donors and partners and programme management.
Mousumi's love for travel means she's most in her element away from the office, exploring the world one hiking adventure at a time.
Nadia Ben Meriem - Senior Programme Advisor: Sustainable Systems
Nadia is an experienced Global Health Specialist with a demonstrated history of working in the research industry. Currently enrolled in a Doctorate of Public Health and Health Policy focusing her research on health systems strengthening. Prior to that she completed a Master's degree in Public Health for Eye Health, a Diploma in International Cooperation and a Bachelor's in Biology.
She is a French, English, Spanish, Portuguese and Arabic speaker with very strong existing research and development networks; a passion for sustainability, focusing on partnerships and health systems development; and working knowledge of neglected tropical diseases. She focuses this experience on multi-sectorial partnership and Health Systems in low- and middle-income countries for her role at SCI.
Nadia has a passion for interior design, fashion and gastronomy.